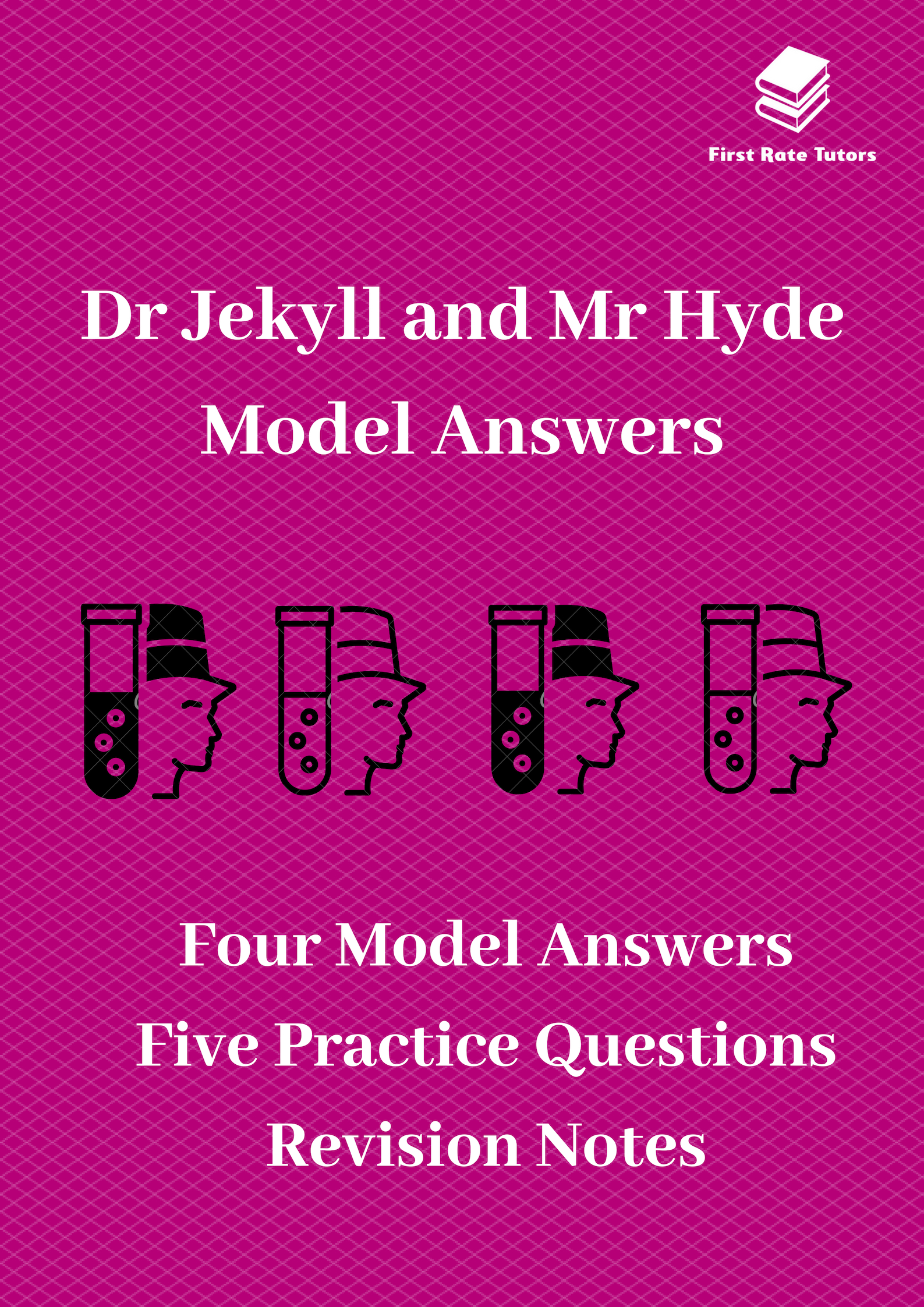 Dr Jekyll and Mr Hyde Model Answers: Revision Pack
Sitting Jekyll and Hyde as part of your English Literature GCSEs? Our Jekyll and Hyde revision kit for the AQA syllabus is the perfect revision pack for students. It features FOUR model answers and FIVE practice questions to show you what it takes to get top Level 9 marks in the exams!
Look Inside Our Revision Pack!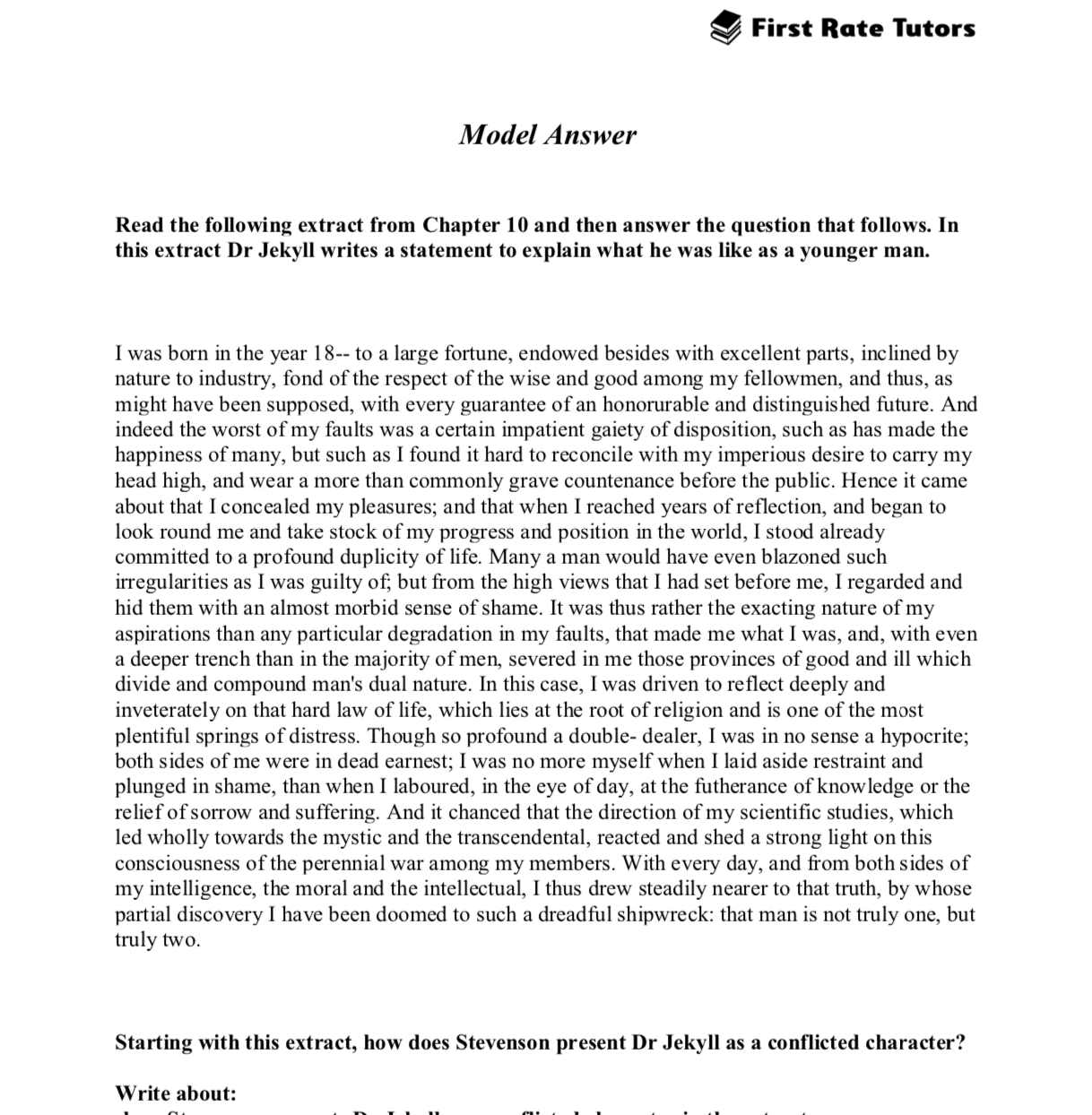 Peep Inside Our Revision Pack!
Our Model Paper Pack Offers 4 Level 9 Model Essays To Use In Your Revision!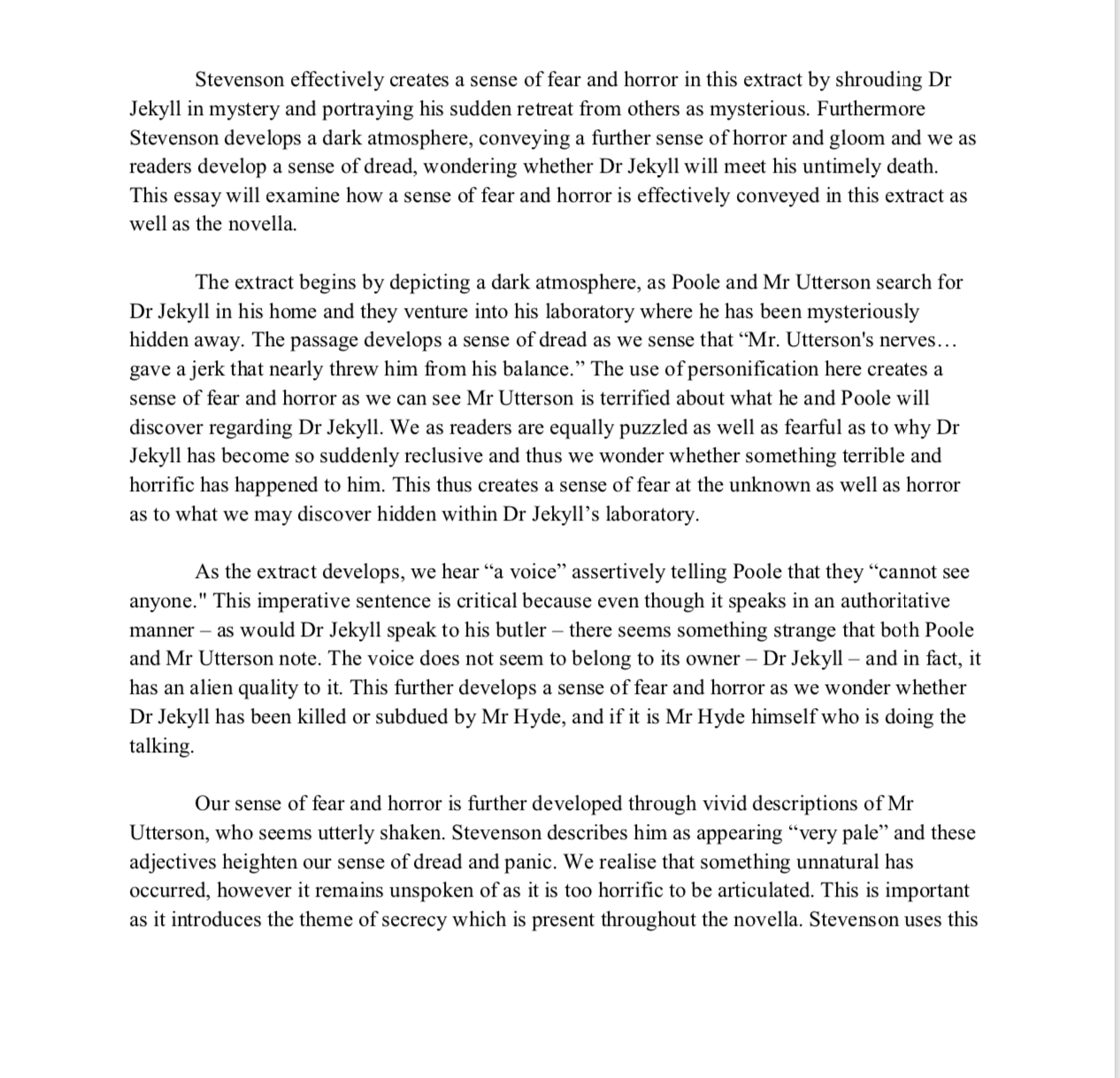 Practice Past Paper Questions
Our Pack Has Four Practice Questions You Can Use To Practice Your Essay Writing Skills!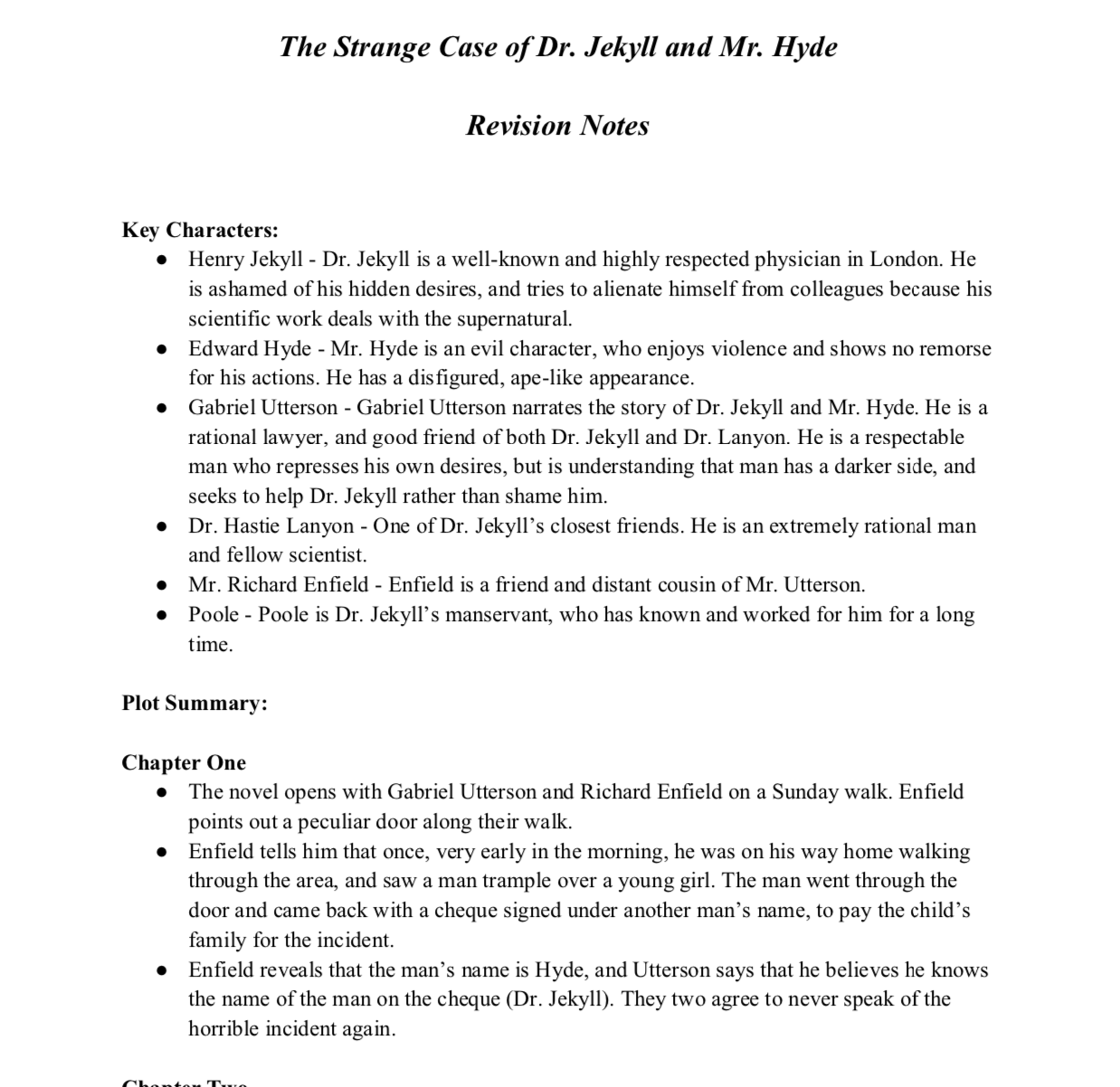 Last Minute Revision Notes
Download Our Last Minute Revision Notes and Key Quotes for Each Chapter and Character!